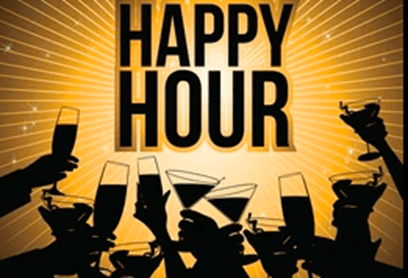 Happy Hour Tour in Glendale
Elevate your evenings with our Happy Hour Tour in Glendale! Discover the hidden gems of our vibrant city as we guide you through an unforgettable journey of delectable drinks, mouthwatering bites, and joyful camaraderie. Join Ebird Express, for an experience that promises to be the happiest hour of your day. 
Why Choose Our Happy Hour Tour in Glendale?
Ebird Express offers a complete solution and you do not need to worry about anything. We will take care of everything.
Here is why you can choose Ebird Express for the Happy hour tour:
Our tour is guided by Glendale locals who are passionate about showcasing the best happy hour spots in town. We have insider knowledge of the city's culinary and cocktail scene.
Indulge in a thoughtfully curated selection of venues, each known for its unique offerings, whether it's craft cocktails, artisanal beers, or delightful appetizers. We've handpicked the best for your enjoyment.
As you move from one venue to the next, take in the scenic views of Glendale's charming streets and vibrant atmosphere. The journey itself is an adventure, filled with opportunities to soak in the local culture.
Our tours are designed to foster connections. Meet fellow enthusiasts, locals, and visitors, and share a delightful evening of laughter, great conversations, and good times.
Our Happy Hour Tour in Glendale is your passport to an evening of joy, flavor, and social connection. Whether you're a local looking to explore your city's hidden gems or a visitor eager to experience Glendale's hospitality, our tour promises an unforgettable happy hour.
Book Your Happy Hour Tour Today!
Don't miss the opportunity to sip, savor, and celebrate with us on the next Happy Hour Tour in Glendale. Reserve your spot now and get ready to toast to the happiness of a perfect evening. We can't wait to share the flavors and vibes of Glendale with you.
At Ebird Express, we're dedicated to creating memorable moments that celebrate the spirit of our city. Contact us today to secure your spot on the next Happy Hour Tour and prepare for an evening of pure delight. Here's to an unforgettable happy hour adventure!