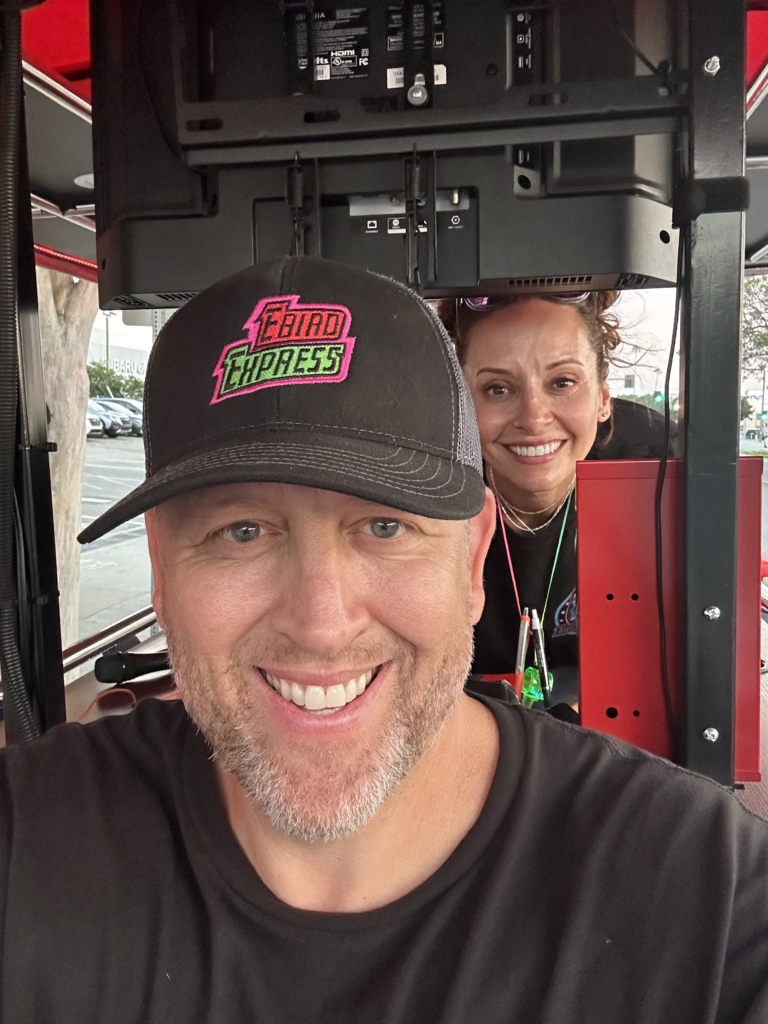 Once upon a time, during their college years, a determined and aspiring first responder happened to cross paths with the most captivating young woman he had ever seen. It was in the midst of study hall, where she diligently prepared for her Nursing boards at a table. Days turned into weeks, and their connection deepened, eventually blossoming into profound love. As the years went by, they were blessed with the joy of raising three beautiful children and a delightful French bulldog.
Both individuals shared a passion for exploring new places, and during one of their vacations in Nashville, Tennessee, they embarked on an adventure that would change their lives forever. It was a memorable night when, perhaps under the influence of a few too many drinks, they stumbled upon a peddled pub party bike. Laughter filled the air as they held hands and shared a special moment. In that unspoken exchange, they both knew that something remarkable was unfolding before them.
And so, in that very moment, the seed of an idea was planted, giving birth to the Ebird Express Party Bike. More than just a means of transportation, the Ebird Express became a symbol of reconnecting people. It embodied the essence of what it means to be American – the freedom to socialize, enjoy karaoke, and savor a refreshing drink while surrounded by like-minded individuals and their favorite tunes.
The Ebird Express Party Bike became a conduit for fostering genuine connections and unforgettable experiences. It brought friends, old and new, together, creating an atmosphere of pure joy and camaraderie. Amidst the rhythmic pedaling, laughter, and shared adventures, the Ebird Express encapsulated the spirit of unity and celebration.
In a world where technology often separates us, the Ebird Express Party Bike aimed to bridge the gaps and remind us of the simple pleasures found in human interaction. It celebrated the timeless joy of singing along to beloved songs, relishing in the company of others, and experiencing the thrill of discovering new places together.
So, join us on the Ebird Express and embark on a journey that will awaken your sense of community and reignite your zest for life. Let's raise a glass, pedal to the rhythm, and revel in the magic of togetherness. After all, there is no greater joy than celebrating the American spirit while creating cherished memories with newfound friends.