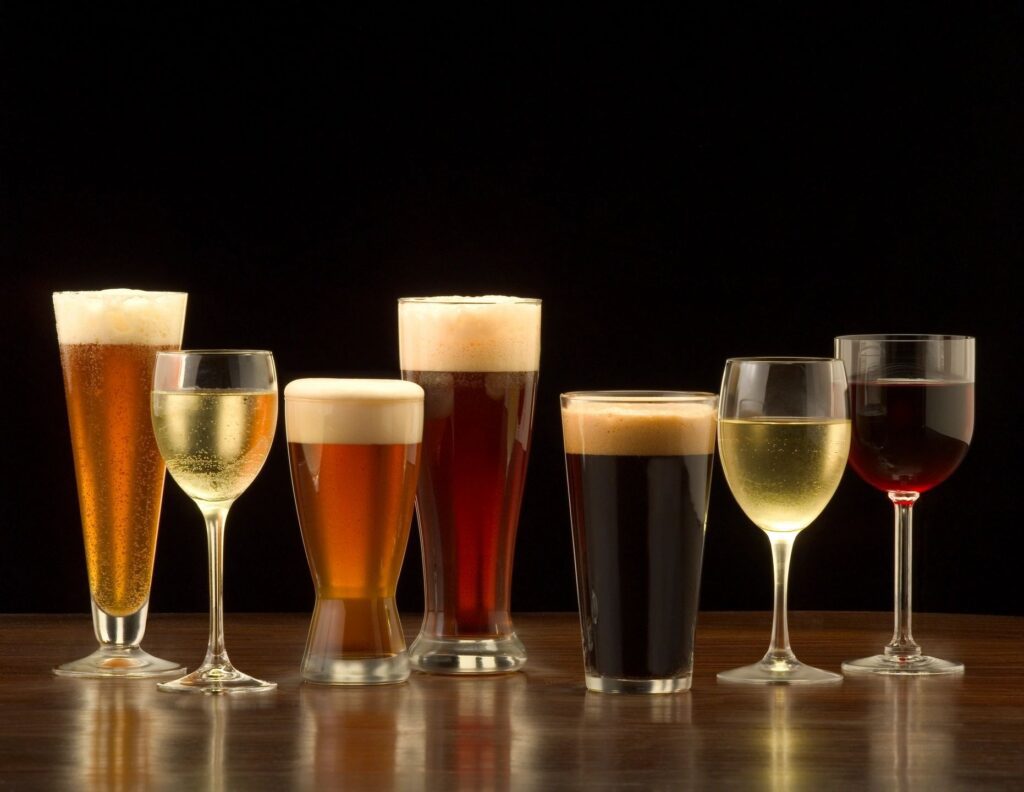 Labor Day Bar Crawl in Glendale
Labor Day Bar Crawl in Glendale is back, and this year promises to be an unforgettable celebration of community, culture, and good times. At EBird Express, we're excited to bring you this beloved annual tradition that offers so much more than just a typical bar crawl. Join us as we explore the essence of Labor Day, enjoy the vibrant atmosphere of Glendale, and make lasting memories with friends and fellow participants.
Discover Glendale's Best-Kept Secrets
Glendale, California, is renowned for its rich history and diverse culture, but there are also hidden gems in the city's bar scene waiting to be uncovered. Labor Day Bar Crawl in Glendale, in partnership with EBird Express, is your passport to discovering these local treasures. From cozy neighborhood pubs to chic cocktail lounges, our carefully curated route ensures that you experience the best of what Glendale has to offer.
A Day of Leisure and Social Connection
Labor Day is a time to unwind, relax, and connect with others, and our bar crawl is designed with that in mind. EBird Express is committed to creating an atmosphere where participants can socialize, make new friends, and strengthen community bonds. Share stories, laughter, and experiences as you explore Glendale's vibrant streets.
Savor Glendale's Culinary Delights
Beyond the delightful drinks, Glendale is a food lover's paradise. Our bar crawl includes stops at bars that offer a diverse range of culinary delights. Whether you're a fan of classic pub fare or eager to explore international flavors, you'll find a variety of delectable dishes to satisfy your taste buds.
Entertainment and Live Music
Labor Day calls for live entertainment and music, and many of the bars featured on our route deliver just that. EBird Express ensures that you'll have the chance to enjoy talented local artists and live bands, adding an extra layer of excitement to your day.
A Responsible Celebration
Safety is paramount at EBird Express, and our Labor Day Bar Crawl is no exception. We encourage responsible drinking and have designated drivers available if needed. Let's come together to celebrate responsibly, ensuring that everyone has a memorable and enjoyable time without compromising their well-being.
Join the Tradition with EBird Express
Whether you're a Glendale local or a visitor, EBird Express invites you to become a part of the Labor Day Bar Crawl tradition. It's an inclusive event that welcomes all, providing an opportunity to immerse yourself in local culture, make new friends, and create cherished memories.
Book your Labor Day Bar crawl in Glendale Today with EBird Express
Don't miss out on the Labor Day Bar Crawl in Glendale, brought to you by EBird Express. Secure your spot today and be a part of this unique journey through the heart of Glendale. Bookings are limited, so don't delay. Celebrate Labor Day with us, and let's make this year's bar crawl an experience to remember.