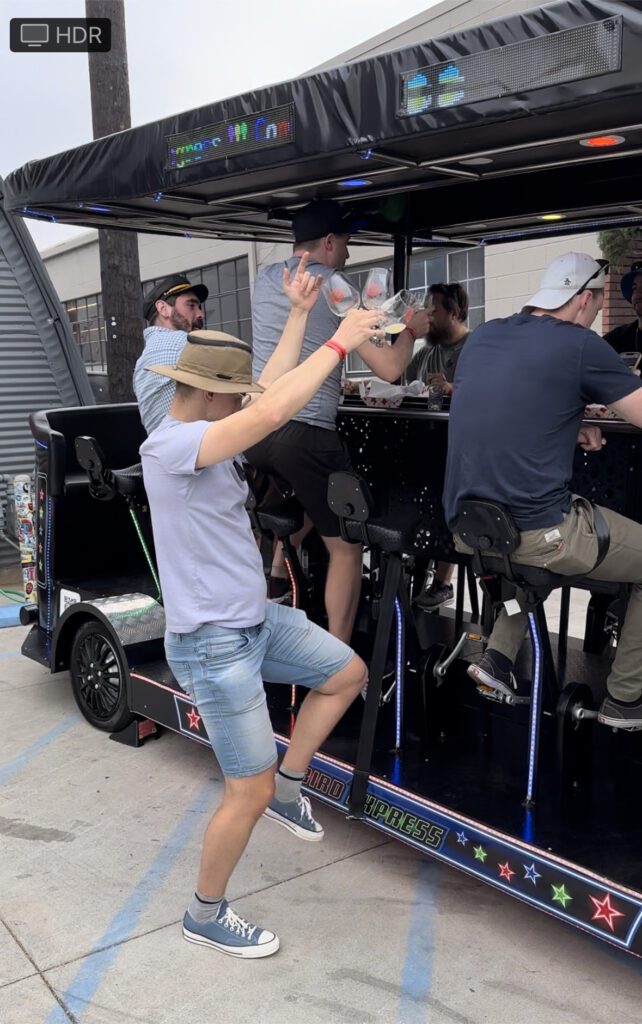 Sports team Pub Crawl Pub Crawl in Glendale
Welcome to the Sports Team Pub Crawl in Glendale, where we bring together the perfect blend of sports, camaraderie, and celebration. Whether you're a dedicated fan or just looking for a day of sports excitement, great company, and a memorable time, our unique pub crawl offers a winning experience like no other. Join us in raising a glass to your favorite sports team and celebrating their victories in style.
Why Choose Our Sports Team Pub Crawl in Glendale?
Glendale, California, is renowned for its rich history and diverse culture, but there are also hidden gems in the city's bar scene waiting to be uncovered.
Ebird Express offers you a vibrant tour that will be memorable for you. There is no need to worry about anything, we will take care of everything and make your tour memorable. Here is why you can choose the Ebird Express for Sports Team Pub Crawl:
We're more than tour organizers; we're passionate sports enthusiasts who share your love for the game. We know Glendale inside out, especially the best spots to watch sports.
Inclusive Fan Experience:
Whether you're a lifelong fan or new to the sport, our pub crawl offers a welcoming and engaging experience that caters to fans of all levels.
We've partnered with Glendale's top venues and service providers to ensure your Sports Team Pub Crawl is a touchdown of a day filled with excitement and fun.
Planning a day around a game can be overwhelming, but we're here to make it easy. Leave the logistics to us, so you can focus on cheering for your team.
Unforgettable Celebrations:
We're not just about the game; we're here to help you create lasting memories with your fellow fans that you'll cherish forever.
Our Sports Team Pub Crawl in Glendale is more than just a tour; it's a chance to celebrate your love for your team, bond with fellow fans, and create memories that will last a lifetime.
Join the Sports Team Pub Crawl in Glendale
Don't miss out on the opportunity to celebrate your favorite sports team in style in Glendale. Contact us now to secure your spot on the Sports Team Pub Crawl and prepare for a day filled with sports excitement and unforgettable moments.