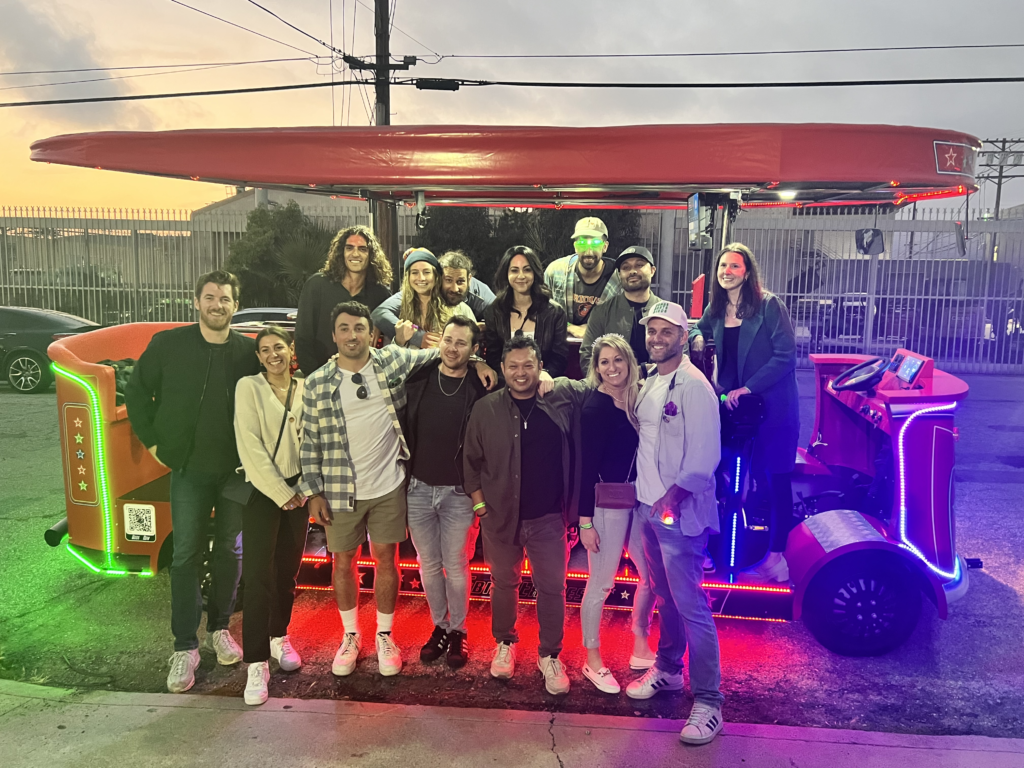 Team-Building Activity in Glendale
Welcome to the ultimate Team Building Activity in Glendale! Ebird Express is your partner in building a stronger team bond and creating unforgettable memories. If you're looking for a unique and memorable way to strengthen bonds and boost productivity, you've come to the right place.
Why Choose Our Team Building Activity in Glendale?
Ebird Express offers a complete solution and you do not need to worry about anything. We will take care of everything.
Here is why you can choose Ebird Express for the team-building activity:
Our team-building activities are designed and led by Glendale locals who understand the city's unique culture and dynamics. We know what it takes to bring teams together in this vibrant community.
Customizable Experiences:
Every team is unique, so we tailor our activities to meet your specific goals and objectives. Whether you're focused on improving communication, leadership, or trust, we'll create a program that aligns with your needs.
Glendale's beautiful parks, scenic spots, and cultural landmarks are the backdrop for our team-building activities. It's not just about the activities; it's about the experience of being in this wonderful city.
Our experienced facilitators are skilled at creating a positive and engaging atmosphere during the activities. We understand that the journey is as important as the destination. Our tour offers intermittent pauses, allowing you to soak in the charm and allure of Glendale at your own pace.
We offer exclusive discounts to our customers. Book your team-building activity in Glendale with Ebird Express to create unforgettable memories and get exclusive discounts.
Our Team Building Activity in Glendale is more than just a fun day out; it's an opportunity to strengthen your team, improve communication, and drive success. Whether you're a local business or a group visiting Glendale, our activities are designed to create meaningful experiences that last.
Book Your Team Building Activity in Glendale Today!
Don't miss out on the chance to transform your team into a cohesive and high-performing unit. Contact us today to schedule your Team Building Activity in Glendale and take the first step toward a more united and successful team. We can't wait to partner with you on this exciting journey!